Journal of Petroleum Geology
IF. 2.37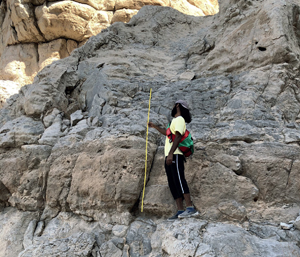 Manuscripts for JPG can now be submitted electronically through the dedicated Manuscript Central website
JPG is an independent quarterly journal devoted to the geology of oil and natural gas. Editorial preference is given to original papers on oilfield regions of the world outside North America and on topics of general application in petroleum exploration and development operations, including geochemical and geophysical studies, basin modelling and reservoir evaluation. From January 2006, the Journal has been co-published with John Wiley & Sons, Chichester. Visit the journal webpage for subscription and other information.
Volume 46 is being published in 2023.
Click here for the abstracts of the current issue (October 2023, vol. 46, no. 4)
Click on the left and the Back Issues tab above to view the Contents/Abstracts of issues published since 2004.
The Petroleum Geology of Iraq by A. A. M. Aqrawi, J. C. Goff, A. Horbury and F. N. Sadooni
NOW AVAILABLE for £35

This book presents a comprehensive, up-to-date appraisal of the reservoir rocks, source rocks, seals and traps that control Iraq's petroleum resources. Early chapters review the history of the oil industry in Iraq and outline Iraq's tectonic setting and evolution. A five-chapter section on stratigraphic elements, arranged by megasequence, is followed by an assessment of Iraq's petroleum systems. The book provides an invaluable source of information for petroleum geologists and other researchers.